Although the number of players using game consoles has increased year by year, there are still many people who use PCs to play games. This kind of PC games are also diverse, such as multiplayer games, FPS games, strategy games, and so on. If you share the gameplay with friends and other players around the world, the fun will be doubled.
In terms of game sharing, although streaming is a good method, the effect depends largely on the bandwidth. This is why most gamers prefer to record gameplay and then share it on video sharing platforms.
Best game recording and live streaming software (2021)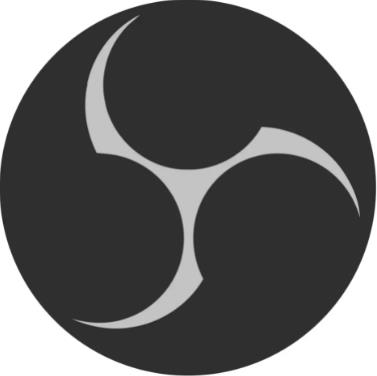 OBS (Open Broadcasting Software) is free, compatible with Windows, Mac and Linux, and open source. The software's powerful production functions and tools make it the best choice for the whole, and it is worth spending time to learn and master.
Two monitor screen settings may be required to adjust the recording while gaming, you can create switchable transitions, mix audio levels, set hotkeys, and even preview before pushing scenes and sources in real time, without video length limitations. Integrated live streaming with YouTube and Twitch is also easy.
The simplest: Fraps
If you only need a simple game recording software, then Fraps may be the best choice. This easy-to-use software is relatively small (2.3 MB), with simple functions and design, without any complicated bells and whistles.
Fraps came out in 1999, its name comes from "frames per second" (FPS), because its frame rate display can measure the speed of the game, it can be up to 7680 x 4800 resolution and 1 to 120 FPS custom Frame rate recording game audio and video. The free version has limited features and has a watermark, and the full version sells for less than $40.
The most suitable Nvidia graphics card: Nvidia ShadowPlay
If the gaming computer is equipped with an Nvidia graphics card (such as Geforce GTX 600 or higher), then you are lucky: it has its own game recording software. Nvidia's ShadowPlay uses Nvidia Geforce GPU instead of its own CPU to run efficiently to ensure that everything runs smoothly without interruption when playing games and recording.
Nvidia ShadowPlay provides gamers with two different modes: shadow mode and manual mode.
Shadow mode allows players to capture instant replays of the last 20 minutes of the game, while manual mode has unlimited recording storage space. The resolution can be adjusted to 1440 HD, the frame rate can be adjusted to 60 FPS, and it can be used on platforms such as Facebook Live, Twitch or YouTube. Live on.
Best for 4K resolution and high frame rate: Action

Use Action to get the best HD output and the highest frames per second, 4K HD resolution up to 120 FPS, and this advanced game recording software is easy to use.
This software will not cause too much pressure on the computer, because it uses fewer megabytes per frame when recording and low computer resources, and it can even capture games and control video recording on Android smartphones or tablets. Like other game recording software, it can also be directly broadcast live on websites such as Twitch and YouTube.

The Windows 10 Game Bar is a software included in the operating system. Windows 10 users only need to press the Windows key + G to call the software's interface overlay in any game or application.
For casual gamers, the Windows 10 game bar is easy to use. Its seven-button interface overlay includes all the options needed to start recording and make adjustments during the session.
The game bar is not without problems: the application uses system resources, and it only supports full-screen mode for a certain number of games, so it needs to be adjusted to window mode or full-screen window mode.
Like Nvidia's ShadowPlay, Radeon/AMD ReLive is also an integrated game recording software that can be connected to AMD graphics cards. Although the settings may take some time to learn, its customizable features are very useful for gamers who want full control of hotkeys, recording, etc.
Radeon/AMD ReLive is a more advanced game recorder, just like behind a studio console, doing anything: separating audio tracks, using an integrated chat system, displaying performance indicators, and so on. Gamers who like fiddling and meticulous may find that ReLive is very suitable and meets production needs.

Plays.tv is different from other game recording software because it is both a website and an application that can provide the easiest way to capture gameplay. This lightweight software records immediately when the game is started, without all settings.
Plays.tv is very suitable for beginner users to record games. After recording, you can view and edit the entire game session, and place bookmarks on the timeline to access specific moments. It even automatically adds key events to popular games such as Overwatch and League of Legends. The website's social media format makes it easy to track the likes and comments of each clip, while simplifying sharing on sites such as Reddit and Facebook.