Looking for someone online? Want to find someone's email address? Use the most effective directories andSearch People,YesFind emailThe best choice, you can also find the phone number, address (house), social media account, etc. belonging to an individual.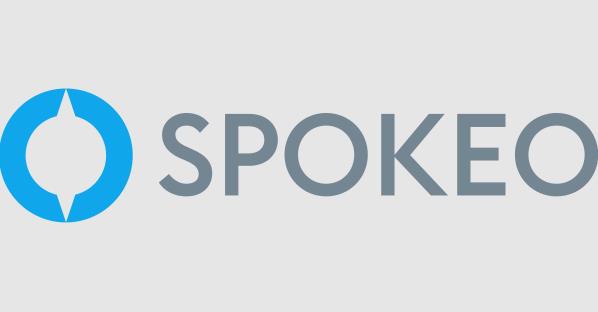 Spokeo's reverse email search function can display detailed information about email users, such as names, photos, videos, social network profiles, blogs, and non-email contact information.
Pros
Easy to use.
Cost-effective.
Great for finding someone's social media account.
Cons
The report does not include work experience.
People Finders is a large people search website and public records database, with more than 43 billion records and more than 6,000 data sources.
Pros
Before payment, the found and unfound results can be separated.
Display results quickly.
Cons
Detailed information requires payment.
An additional fee is charged for email reports.
Paypal is not accepted.
Pipl is a tool website that searches databases and directories in real time, such as ICQ, Amazon profile, Flickr or SEC records, for findingsearch engineInformation not found.
Pros
The search is carried out in real time.
Connect publicly available online and offline information from millions of sources.
Cons
If there is only one name, the search results are inaccurate.
The price is high.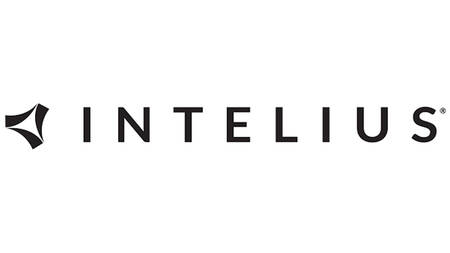 By accessing public records, Intelius fully provides Americans (or resides in the United States) email addresses and the private information behind them.
Pros
Comprehensive and accurate reports.
Premium membership provides unlimited monthly searches.
Reasonable tiered pricing.
Cons
The degree of thoroughness depends on the payment standard (tiered subscription).
Search results may be inconsistent.
Unable to download report.
LinkedIn is a well-known global professional social networking site, you can search for people by name, industry, company, region, etc.
Pros
One of the most popular professional networks, with more than 690 million users worldwide.
Powerful profile creation tool.
You can search for people based on skills.
Cons
Customer service needs improvement.
Profiles are easy to fake (profiles are not necessarily real).
LexisNexis is a realPublic recordAnd private database, it is the world's largest electronic database of legal and public record information.
Pros
84 billion public records from more than 10,000 sources.
Very suitable for mining litigation records.
Continually updated.
Cons
For legal professionals (the site is highly professional).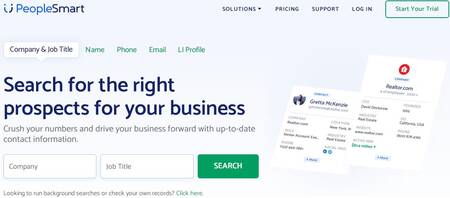 PeopleSmart features that after finding a person, you can forward the message to that person's email address to get in touch with them. In addition, PeopleSmart can passReverse searchEmail to find someone.
Pros
The information is extensive.
Various methods of tracing people.
Easy to use.
Cons
It is inconvenient to read the report.
Accuracy may be affected.
The report could not be downloaded.
Facebook is the world's largest social networking site. Almost everyone needs their own Facebook account. You can search for people on Facebook by university, company, school or name.
Pros
The filtering function is powerful.
The number of users is huge.
Cons
Many people set the profile to private.
A large user base means too many search results.
The information may be inaccurate.
How to use Facebook to find someone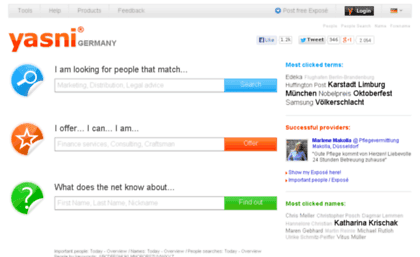 Yasni searches social networks, networks, blogs, Amazon wishlists, and its own records to find people. If the search has no results, you can create a missing person advertisement here.
Pros
 Aggregate search results from external sources.
Receive new search results via email.
Advertisements for missing persons can be posted.
Cons
FreshAddress can associate old and new email addresses together, and the database is always up-to-date
Pros
Delete the returned email address, one-time domain name, etc.
The email list is continuously updated.
Provide free email list cleaning tools.
lackpoint
There are many ads.
No in-depth information is provided.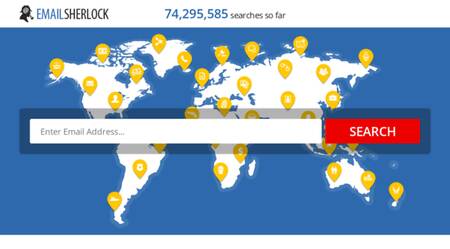 EmailSherlock searches through directories,Public recordAnd network services (such as online calendars) to mine the data and detailed information of the people behind the email address.
Pros
Reverse email search.
Free.
You can search major email services and social media.
Cons
In-depth information costs money.
Redirect to a third-party site.
MyLife is a well-reputed person tracing platform. As long as you enter your name and approximate age, you will usually find the person you are looking for.
Pros
The profile contains various information.
Provide public ratings.
Cons
Only paying users can delete public pages.
InfoTracer collects publicly available information—social security records, blogs, business ownership, etc.—and can be searched by name, location, and email address.
Pros
The report is comprehensive.
Can be tried for five days.
Rich report types.
Cons
expensive.
There is no mobile app.
Most reports have no details.
BenVerified is a search for people and public records that can help you find social network profiles and photos, property and assets, bankruptcy information, and more.
Pros
Cross-check millions of data points and dozens of data sources.
Including work experience.
Search for the person who called or texted.
Cons
Property reports are run separately.
Certain information (such as email address and marital status) may be inaccurate.
The price is high.
XING is an employment-oriented German social networking site that provides services for professionals in small world networks. It is very popular in Europe and has users in more than 200 countries.
Pros
More than 18 million members.
Provide special ambassador programs for cities with a large user base.
Mobile applications are available.
Cons
Mainly focus on the German market.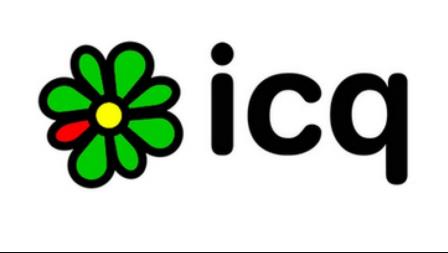 ICQ is the originator of modern communication applications. Search the ICQ user directory using multiple criteria to find old and new friends and their email addresses. (A few decades ago, almost everyone had an ICQ account, just like FaceBook.)
Pros
Registration is simple.
People can only see your ICQ number at first.
ICQ can show people you know.
Cons
The number of users continues to decline.
The accuracy of the information depends on the users themselves.

PeekYou is a well-known people tracing website, mainly used to query Canadian and American information. You can search for personal information/contact information by name, company or school. The index has more than 250 million people.
Pros
Get basic search results for free.
Search by user name.
Extract data from various sites.
Cons
There are many ads.
Basically only query information about U.S. and Canadian personnel
ThatsThem is a free personnel search site that provides personal phone numbers, postal addresses, e-mail addresses, postal addresses and other information, or through e-mail addressesReverse lookupIn order to find the person you are looking for.
Pros
Multiple search options.
Free.
Including personality test.
Cons
Search results are mixed.
There is no function other than basic search.