Genealogy websites help people understand their ancestors. Users use the various records, databases and tools of this kind of website to get to know their forgotten relatives and build a family tree. There are many genealogy websites, and each website has its own tools and records, each with its own advantages and uses.
Located in Olyehuda, Israel, MyHeritage is a leading service provider for family history research and DNA testing. Although it also provides services to American users, the main user group is in Europe. Because it provides Europeans with more detailed (over 12 billion) historical documents, such as historical newspapers, family photos, and death certificates. The website receives more than 15 million monthly visits, making it one of the most popular ancestry and DNA testing services. If you have ancestors from Europe, then this company may help you find many matches.
The company created the largest single genealogy of more than 13 million people. It has 100 million users worldwide. Its DNA testing technology is advanced and affordable. It only needs to wipe the cheeks quickly to help people reveal the origin of their family and discover previously unknown relatives.
MyHeritage DNA provides users with a percentage breakdown of ethnic origins from 42 supported races. DNA matching technology will automatically match people with common DNA, indicating family relationships.
Pros
Many samples are from Ashkenazi Jews
One of the largest population databases in Europe.
Cons
Many important functions and access to historical records require subscription (paid)
Race match report has inconsistencies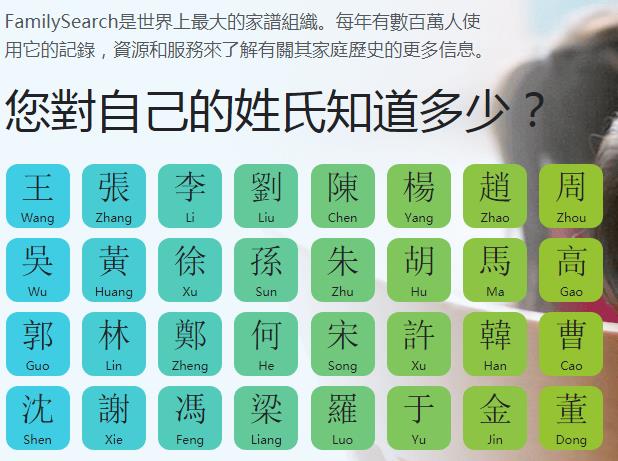 In terms of ease of use and depth of tools, FamilySearch is probably the best free genealogy site on the web. The website was established in 1999, and users can find relatives through more than 2,000 collections and records. Its search page allows some fine-grained searches for birth, death, marriage and residence records, and can quickly add found ancestors to their family tree.
Pros
Completely free
Large database with various records.
A variety of easy-to-use tools (such as family tree making tools, memory tools).
Cons
There are no records of Native Americans and other minorities.
There is no user forum.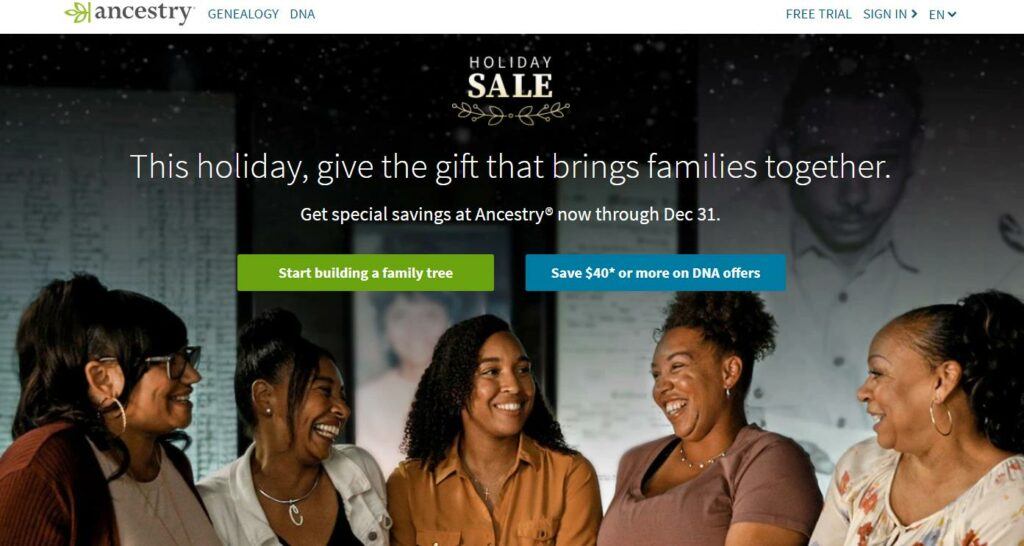 Ancestry.com LLC is a private online company located in Lehi, Utah, which studies where American ancestors lived in North America and where they migrated from. As the world's largest for-profit genealogy company, the company operates a network of genealogy, historical records and related genetic genealogy websites. The company analyzed more than 700,000 saliva samplesGenetic marker, A database of 10 million DNA samples, ethnic results from more than 500 regions around the world, 26 different physical characteristics (lactose intolerance, earlobe type, male hair loss, etc.) can be learned through DNA.
As of November 2018, the company claims to have access to about 10 billion historical records, has 3 million paying users, and has sold 18 million DNA kits to customers. (fromWiKi)
Pros
The interface is attractive and intuitive, and provides a large number of guides
Share genealogy between devices and non-subscribers
The largest DNA database to date
Store DNA samples indefinitely
Cons
Does not include access to history; this requires an additional cost
The subscription package for the history service is not cheap
No separate Y-DNA or mtDNA test is provided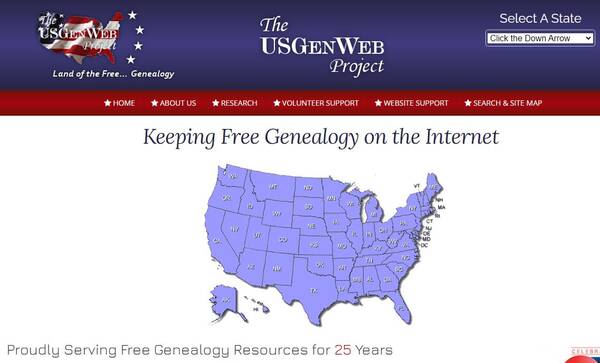 USGenWeb was launched in 1996 as a family tree database for Kentucky, and then expanded to include family tree records for all 50 states. These records are processed into comprehensive census records, military records,Obituary, Newspapers and maps, which make it one of the most detailed free ancestry sites on the web. One of its characteristics: The site map is very large.
Pros
The range of records is extensive (including all 50 states in the United States).
Provides a large number of guides and resources for ancestry searches.
Cons
There are no tools for building a family tree.

Access Genealogy provides a series of general and professional ancestry records, and is one of the largest free genealogy sites on the Internet. It includes census records for every state in the United States, military records dating back to the 17th century, graveyard records, and some miscellaneous databases for researchers to search. In addition, it also includes a healthy supply of Native American resources, and records of various African Americans. These cover everything from American Indian school records to slave trade records. Not only can they help the United States identify their ancestors, but they can also understand many details of their lives.
Pros
Well-documented and diverse in types.
Provide records of Native American and African American ancestry.
Cons
There are no resources for pedigree search.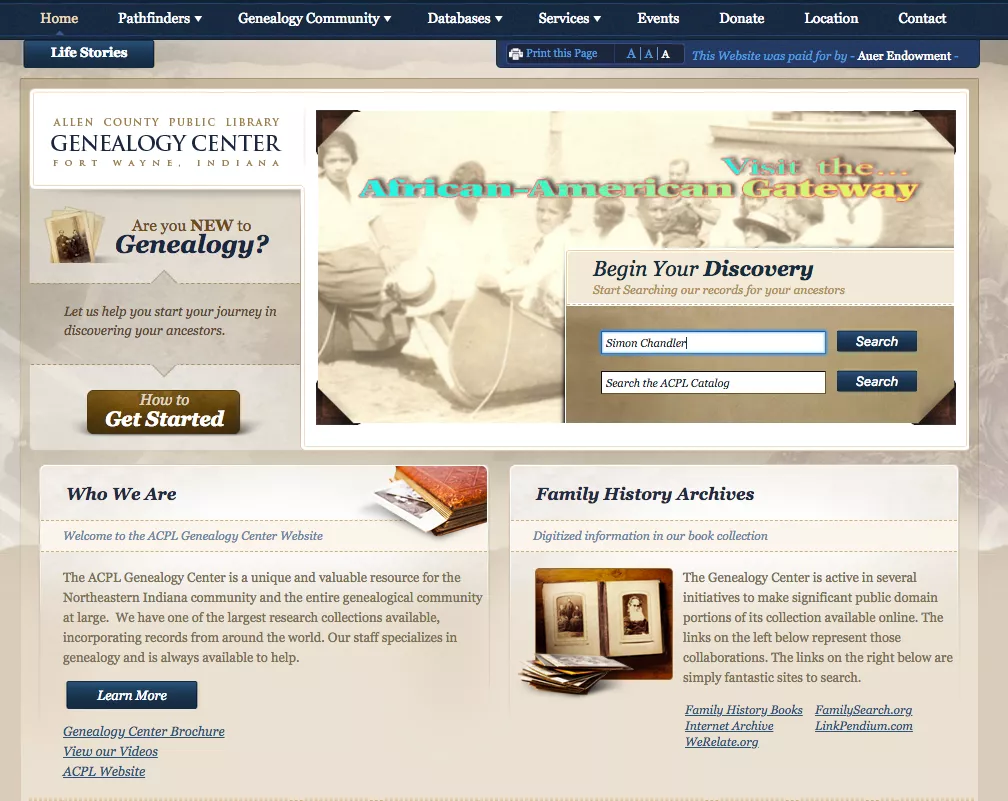 Although the Allen County Public Library is located in Fort Wayne, Indiana, and its name is a local library, its genealogy center includes almost the entire American ancestry resources (free). Its huge database includes databases on African American genealogy, Native American genealogy, and military history. Users can also use an extensive database of records covering more than 30 states for free ancestry searches, such as school yearbooks, military lists, and cemetery records.
Pros
Various records: including Native American, African American, and military genealogy.
A large number of guides and resources related to genealogy.
Cons
The record does not cover all states in the United States.
The chronology of records is somewhat uneven.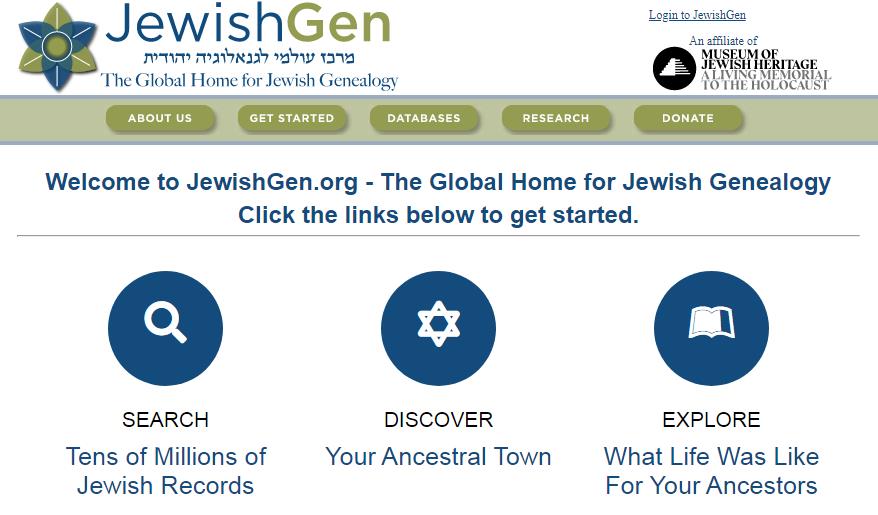 For those who study Jewish ancestry and genealogy, JewishGen may be one of the best online genealogy sites. The website not only provides a completely free genealogy search by name or town, but also provides more than 3 million registered names of the dead, a massacre database of more than 2.75 million names, and a catalog of books and manuscripts. It also provides access to Jewish databases in many countries outside the United States, such as the United Kingdom, Israel, Germany, Hungary, Austria, Poland, Lithuania, Belarus, and Latvia. Such databases include a large amount of information such as important records (ie, births, deaths, and marriages), census records, and business records.
Pros
The database of Jewish ancestry records is huge and diverse.
Lots of guides, groups and even courses on Jewish genealogy.
Cons
For beginners, it's a bit difficult to use
Olive Tree Genealogy is a great ancestry website for those who want to trace the genealogy of their ancestors to the United States. Since it went live in 1996, it has provided links to passenger records on ships of German Paladin, Mennonite, and Huguenot immigrants. It also includes naturalization records, voter registration records and pledges of allegiance records, providing a very extensive database of information on early immigration to the United States. In addition, there are more general records, including military databases, orphan lists, asylum registers, and Canadian immigration sections. Although the website layout is not very good, but its family tree guide section allows beginners to learn how to dig and organize family history.
Pros
A specific list record used to track the ancestors of immigrants.
A beginner's guide to genealogy is provided.
Cons
Some resources are linked to the pay zone.
TONIOperated by the Ontario Genealogical Association, this is the best free ancestry search tool for investigating the ancestors of Canadians. The index contains more than 5 million searchable names from sources such as tombstone photos and family history. In addition, it also includes a cemetery index, a collection of church photos,HuguenotCollections, and a database of insurance documents. Although TONI's records are not as detailed or extensive as other free ancestry sites, and there is no genealogy guide, the site index has been growing, and it is a very useful reference site for those who study the history of Ontario or Canada.
Pros
Large name database.
The website is clearly organized and well maintained.
Cons
The database is mainly concentrated in Ontario.
The National Archives and Records Administration is a powerful and free resource for anyone interested in genealogy. Various records can be viewed directly online, and can be viewed directly online. For example, passenger list, casualty list, etc. But more usefully, it also contains links to almost all relevant genealogy websites or tools, whether it is American, European or Asian genealogy. In addition to providing a comprehensive genealogy guide, it also allows visitors to search the national archives catalog so that they can view the records in person.
Pros
Contains a large number of genealogical guides.
Link to global ancestry resources.
Cons
Physical access to the archive itself is required to make the most of it.
in addition,familiy tree now It is also a very good genealogy website.