Without the right tools, it is more difficult to find someone's information on the Internet. The following personnel search engines can not only find regular information such as phone numbers and emails, but also unearth a lot of in-depth information, such as whether there is a criminal record, what crimes, the person's property, where are all real estate, and previous information Education and work background, etc.
Enter mobile phone number to track real-time location
Not only will find information about living people, but also... For example, if there has been no news from someone for a long time, Is this person alive? In this regard, most websites do not work. The best way is to use a special obituary Search tool query.
Why use people search websites
These people-finding tools and websites are specially built to search people's various information and professional search engines as well.
Most sites are free to use.
However, if you want to dig out all the information of someone and organize them into a systematic report, you will need to spend a little money, because the paid website not only provides simple information, but also includes a combination of queries, and even integrates and analyzes the information what they found.
Find someone paid or free, depending on your needs. If you have no time to research and don't know how to find this information, then choose a paid version. Not only save time but also get detailed information. By the way, there is no difference between free and paid in terms of the accuracy of information.
Note: If you find your private information on these sites by accident while looking for others, don't panic. You can fill out the form on this website and submit it to let this website delete your information and prevent others from finding you.
Best People Search Websites and Engines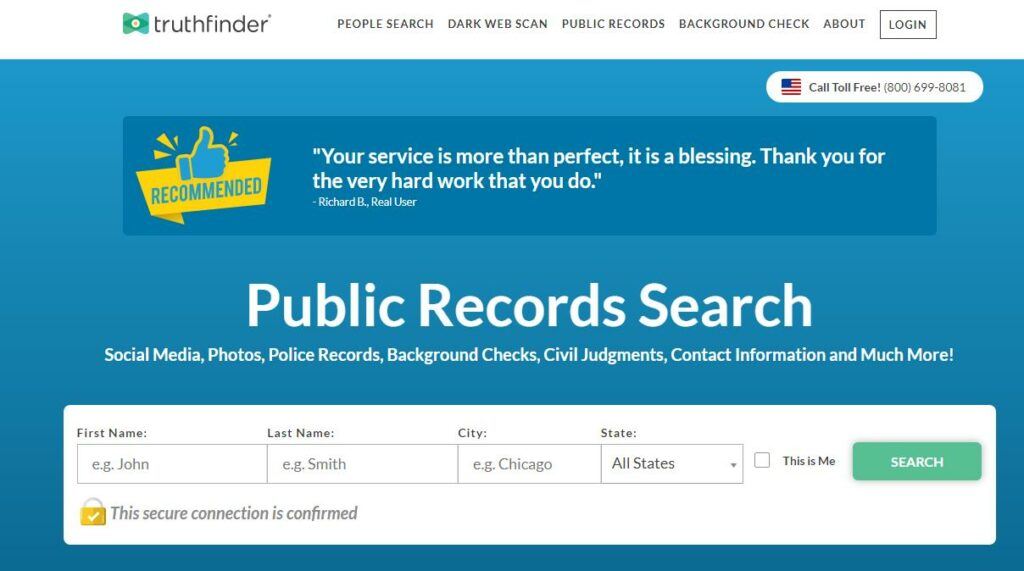 TruthFinder inFind peopleIt does an excellent job of searching more thoroughly than most human flesh sites, and the initial search results include all of the following:
Traffic violations, misdemeanors, court records, verdicts, felonies, bankruptcies, relatives, phone numbers, online personal data, assets, arrest records, weapons permits, facial photos, sex crimes, and address information.
And, the person's work information, email address, education history, death records, government watch list records, social media images, dating profiles, videos, registered domain names, online interests, blog posts, etc.
However, the free features of this site are limited. The free information is just the person's full name. All other information is paid for, such as the previous name, whether there are relatives, the registered phone number (at least the last 4 digits), and the name of at least one email provider (such as Gmail.com or Yahoo.com) etc.
After payment, you can get all the results, and search andreportThe number is unlimited.
Truthfinder search to find people example
Pros
Cons
Need to pay to view all information
The overall time is slightly longer, and it takes about a few minutes to complete the entire search.
Headquartered in Seattle, Intelius was founded in 2003 and has become one of the largest and most trusted Internet background check service companies in the data broker industry. Naturally, it is a public records company that provides information services to its customers.
Plus, it's a background check site that offerssomeonepast details. Reports may reveal criminal background, aliases, past addresses, social media accounts, and more.
Each search website/engine has its own operation and performance mode, and the Intelius report visually illustrates the relationship between people in a spider diagram. In addition, the basic data is also very good, for example, including educational background, financial, criminal records, etc., to make up for shortcomings of similar tool websites.
With the Intelius Premier Plus account, you can search for anyone by name or phone number as well. (unlimited search every month, )
Running on InteliusReverse phone number lookup, after entering the phone number, the website will pop up confirm Window for confirmation, then run a 1-2 minute search lookup, culminating in a comprehensive comprehensive report.click hereView the entire demo (click confirm to run the search)
Pros
The price is reasonable. You can trial and test before paying.
The report is detailed.
For example, it covers all basic information about background checks: from education history (such as college degrees and high school diplomas) to criminal background reports and court documents.
Interface: Easy to use
Switch between people search and reverse phone or address lookup
supplyclassmates.comMember's first month 50% discount.Learn more
Cons
It is difficult for new users to figure out the price.
For example, the price of one report is only US$0.95. However, after payment, $29.95 will be automatically paid next month. Of course, if you pay by mistake, you can contact the customer support service for a refund.
There are ads
Instant Checkmate is a public record search service website that can perform online background checks on anyone in the United States. For example, whether there are criminal and arrest records, as well as address, true age, and previous name.
The information obtained from this site is also relatively comprehensive, such as phone numbers, social media information, email addresses, mailing addresses, marriage, property, bankruptcy, death, and even weapons licenses, etc.
Pros
User interface is easy to navigate。
One search obtains more detailed public information.
Economical (1 and 5 days trial version).
Multiple search options.
Mobile app.
Including social media.
Cons
Report loading slowly.
No option to purchase a separate report.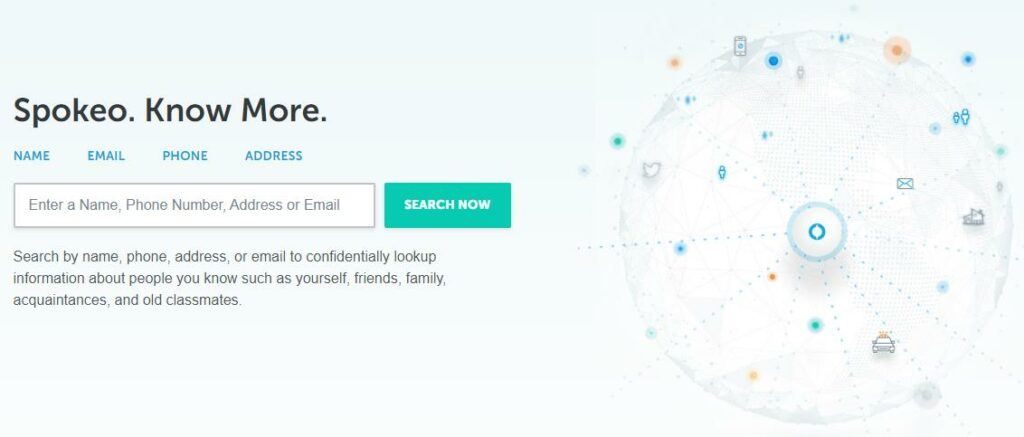 Spokeo specializes in aggregating and organizing public data. Its resources include public records, mailing lists, surveys, public social media materials, etc., a powerful search engine for finding contact information of people, homeowners, social media, court records, and historical records.
Furthermore, it can access data in the deep network, and dig out information ignored by search engines, which is more accurate than mainstream search engines.
Whitelists, public records, and details from social networks can be displayed, and users canFind people by name, email address, phone details, or location to search for people.
The site also offers paid services, starting at $4.95 per month, or $0.95 per report.
Pros
U.S. based search.
Provide basic information and data for free.
Easy use.
Cons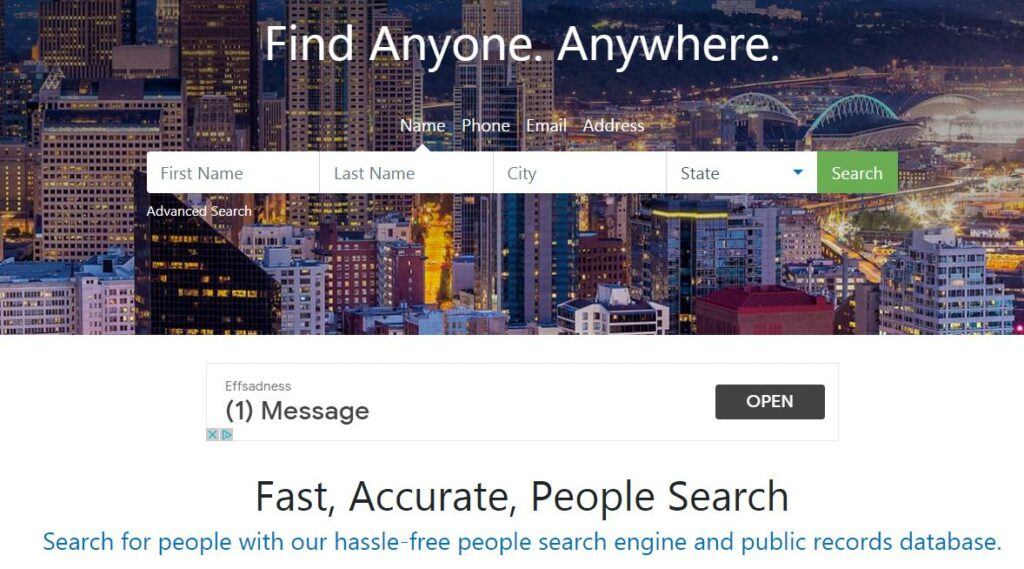 PeopleFinders, as a free search engine, can find detailed information about people, aliases, ages, family members, and even the top digits of their phone numbers. However, if you want to get a complete search report, you will probably pay a few dollars.
The report also includes: name, current address, phone number, previous residence, relatives, aliases, age, neighbors, property records, bankruptcy, judgments and liens, marriage and divorce records, criminal information, sex offender records, and more.
PeopleFinders canby name, physical address, or phone number to find people, and you can use advanced tools to narrow your search, such as the age tool.
The paid report can be printed for free.
Pros
Cheap.
Before payment, it will explain what is in report, and what is not found in it .
Basic results show quickly
Cons
Must pay to get deeper information.
The payment method is via credit/debit card (no PayPal etc.).
The cost of sending reports via email is a kind of higher.
Pipl is a people search engine that is designed specifically for business users. Users can search people by name, email address, phone number, or user name. The results include personal and professional details, contact information, etc.
Pros
lookup phone numbers and email addresses.
The results are huge.
The cheapest plan allows 200 searches per month.
Cons
There are no free results; you must pay to view the details.
Because it is designed for corporate users, membership fees are not cheap.
Remarks: Pipl onStop free search service in September 2019, Only provide pro paid search.
TruePeopleSearch.com finds people by name, phone number, or address, and is one of the best people search engines. And its free search results are more detailed than other websites.
For example, free information includes: the person's current address, mobile/landline phone number, Age, previous address, relative information, e-mail address, other related names, and other related information.
If the search results are too many and complicated, you can use age filter to narrow down them and make the results more targeted and accurate.
If you want a detailed report, click the paid link next to it, and then go to another website to purchase the report.
Pros
Lots of free search results.
3 ways to find someone
Find someone without last name
Cons
Sponsored advertising links are integrated with real information.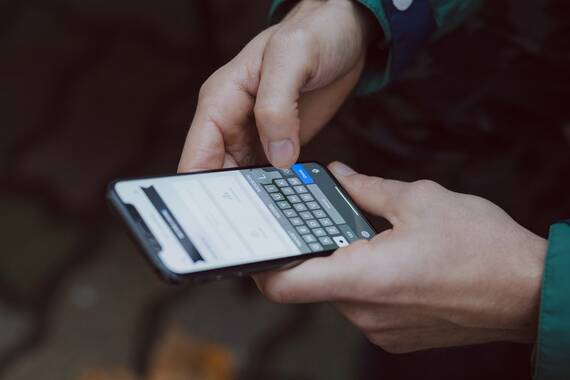 Facebook is the world's largest social network. Countless people use it every day. It is also a powerful tool for finding people around the world. You can search by name, including the person's city, school, and even his employees.
Use Facebook to search for information about classmates, colleagues, friends of friends in primary and secondary schools and universities.
If you don't know where someone is from, or where they live currently, or whether the person has joined any organization, you can use Facebook to search for it.
Although many users set their profiles as private, there are still many people whose profiles are public. For this kind of users' account, it is easy to find various information, for instance, their previous posts, photos, etc.
Pros
Show personal details that most people's search tools don't include.
Unique filtering option.
Cons
Many Facebook users set their profile as private.
There are too many search results to narrow down quickly.
If the user's profile is incomplete, the result is inaccurate.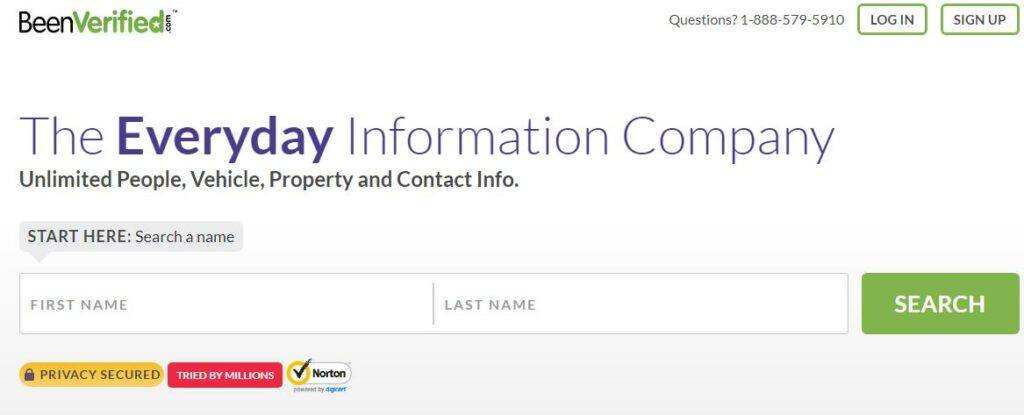 BeenVerified is a leader in the people search engine industry. The site controls millions of data points and dozens of data sources, providing a huge database of information for its users to find people.
Use it to check personnel background, contact information, phone number, email address, physical address, criminal record, etc.
It has many features. For example, you can search any information related to the person being looked for: name, phone number, address or email, etc. Paid users can enable username search and find the person from more than 50 websites. The search capability is extremely powerful.
Payment can be paid in 1 or 3 months. Paid reports are not restricted and fast search speed. In addition, the report information is relatively comprehensive, such as:
Verify the accuracy of the data
The person's past and current location
Embedded social media feeds
Asset details
Loan record
…….
Pros
Up to 4 ways to search for people
Diversified information sources
Some people report low prices and flexible payments.
Cons
You must pay to view the results.
The results need to wait a few minutes, not immediately.
Zabasearch is a free personnel search engine, that searches public information and records, such as court records and phone books. This site can also perform reverse search by phone number or name.
Free results include: name, phone number, age and address. If you want to get an in-depth report, click the link of Intellius on the result page.
Pros
Fast, results appear almost instantly
Part of the information is free
Cons
The free report has almost no detailed information.
Too many ads.
How to use ZabaSearch to find someone
LinkedIn, a social network service website, will automatically generate and bring in electronic business cards after registration, which is specially set up for business people.
It can also be used as a people search site to view someone's work location, colleagues, previous jobs and positions, current or former supervisors, etc. If you have a Sales Navigator or Recruiter account, there will be more resource functions.
According to their privacy settings, you may not be able to see all the content in someone's profile. If you are a registered user, you can view someone's profile, but you will leave traces of the visit, for example, someone had viewed this.
If you want to learn more about LinkedIn, it's best to register an account by yourself, go in and see how to add information.
Pros
Easy use.
Direct result.
Check results without an account.
Cons
The results are limited to professional details.
According to the settings, this person will know who viewed his profile.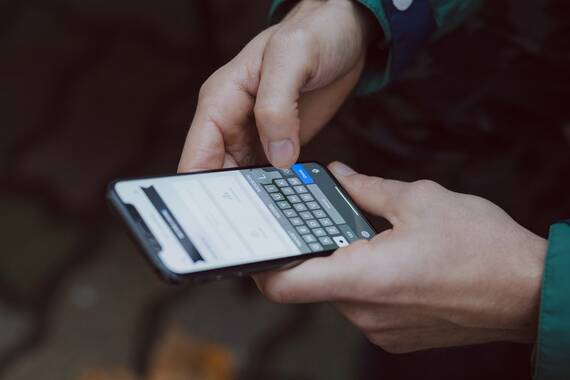 PeekYou is a search engine that can index people and their links on the Internet. It is said that it has indexed more than 250 million people (mostly Canadians and Americans). The search results are based on public Facebook, LinkedIn, Wikipedia, and Google. +, blogs, personal homepages, corporate pages and news sources.
It also has a special feature that can be used to search for usernames in various social accounts. Of course, you can also search for people by name and phone number.
Pros
Multiple ways to search for people.
Basic results are free
It can extract data from other sites.
search optimization tools.
Cons
Compared with similar websites, there are fewer valuable results.
Too many ads.
Whitepages provides detailed background reports about people, including contact information, addresses, property, court and criminal records, liens, and judgments.
It can also provide detailed information about family and companions, current contact information, etc., and find people by name and location, phone number, address, or company.
And obtain detailed information such as phone number, address, family members, location, etc. for free, but you must pay ($19.95/month) if want a complete background report.
The paid premium service is only valid in the United States, that is to say, only provides information in the United States even if you use it outside of America.
Pros
More suitable for companies to investigate employee information.
Contact information is accurate.
Free users can get basic information.
Full search is possible.
Cons