This article describes how to find and add people on Snapchat so that you can communicate with them. Methods include synchronizing contacts, searching Snapchat usernames, and scanning someone's Snapcode.
How to sync contacts with Snapchat
The easiest and fastest way to find people on Snapchat is to automatically add people in bulk from your contacts.
Open the Snapchat app on your mobile device, and click on the upper left cornerBitmojiorprofileicon.
Click onAdd Friends.
Click in the top menuAll Contacts.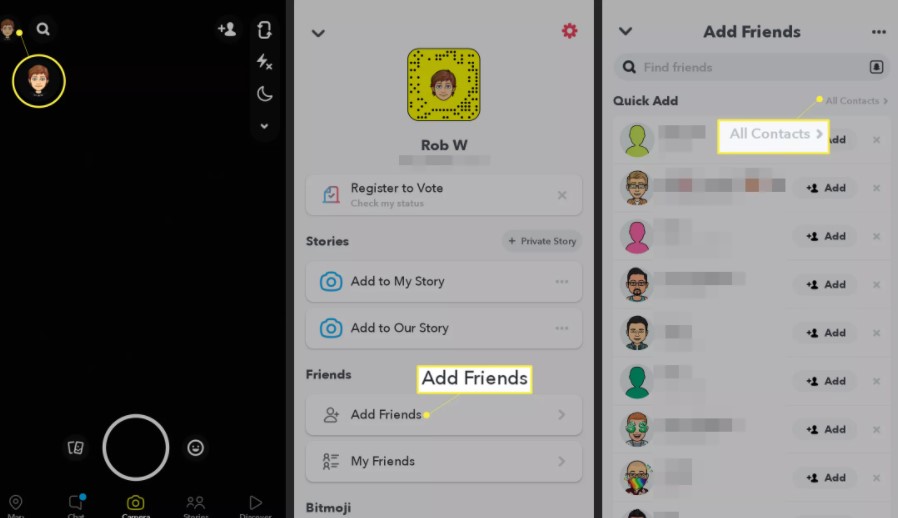 In Contacts, those who have connected their phone number to Snapchat are displayed at the top along with their name, username and personal information or Bitmoji icon. Click next to the contactAddTo add it as a friend.
People who have not connected their phone number to their Snapchat account are shown at the bottom. Click next to the contactInviteTo invite them to join Snapchat.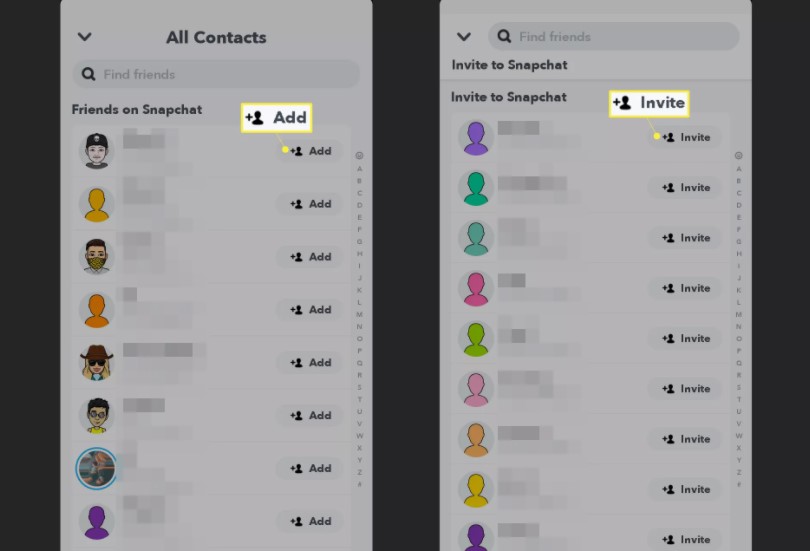 If Snapchat has not been granted access to your contacts, follow the instructions on the screen to let it access your contacts from your device settings.
Find people by searching Snapchat usernames
Snapchat usernameIt is unique and can never be changed. If you know someone's username, you can search for them and add them as friends. Tap at the top of any of the three main screensmagnifierAnd enter the username.
How to scan Snapcode to add friends
Every Snapchat user has a uniqueSnapcode, You can scan the code through the Snapchat app to quickly and automatically add them as friends.
Ask a friend to open Snapchat and navigate to their Snapcode. Their Snapcode is represented by a yellow square with a dotted pattern.
Open Snapchat and point the camera at the Snapcode of your friend. Tap and hold the Snapcode on the device screen, then release it after a second or two.
No need to scan Snapcodes from other devices. You can also ask someone to send a screenshot of their Snapcode, open it on a computer or other device, and scan it from there.
Click onAdd Friend orSubscribe(Depends on the user's privacy settings).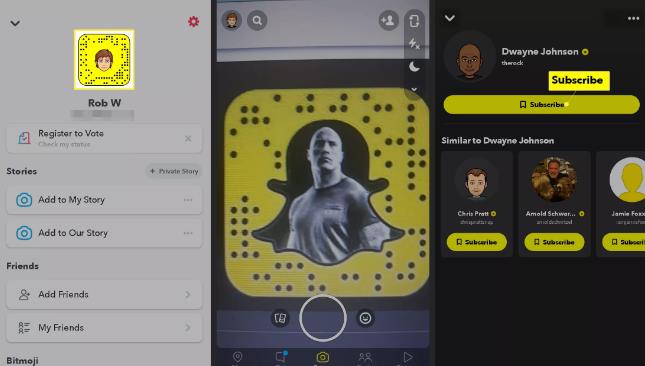 Another way to add friends via SNAPCODE
Another way to add friends via Snapcode is to upload their Snapcode photos to Snapchat.
Use the device to take or save Snapcode photos.
existadd friendOn the screen, click on theSnapcodeicon.
Click the Snapcode photo from the photo grid. Snapchat scans the Snapcode in the photo and displays the corresponding user.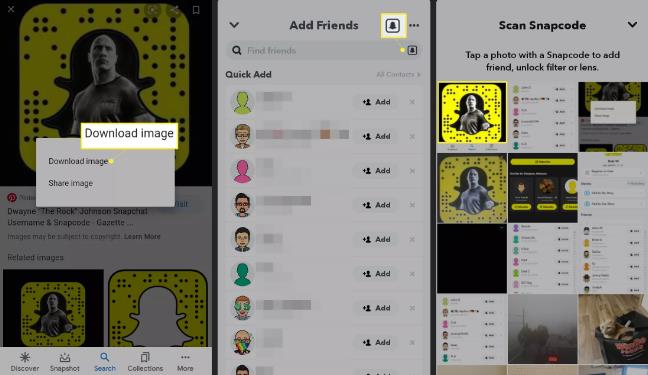 You may need to grant Snapchat permission to access the photos.
Find this person when appearing on snapchat quick add
Quick Add is such a feature: It is recommended that users add through various parts of the entire Snapchat app, and these users are recommended to you based on mutual friends and people you subscribe to.
existAdd FriendsView suggestions on the screen. Click onAddAny user next to him can add him as a friend, or clickXRemove it from the suggestion. For more options, tap and hold the username.