eyeZy is one of the most powerful phone monitoring apps in the industry and one of the perfect parental control apps, offering the most advanced security features of phone monitoring (e.g., monitor the target device and track the location), it also helps your kids, parents , the best tool to keep your loved ones safe wherever they are: home, travel, web browsing.
How to install eyeZy
Use your email or your Google account to quickly create your eyeZy account, click continue to go to the next step to choose a paid plan.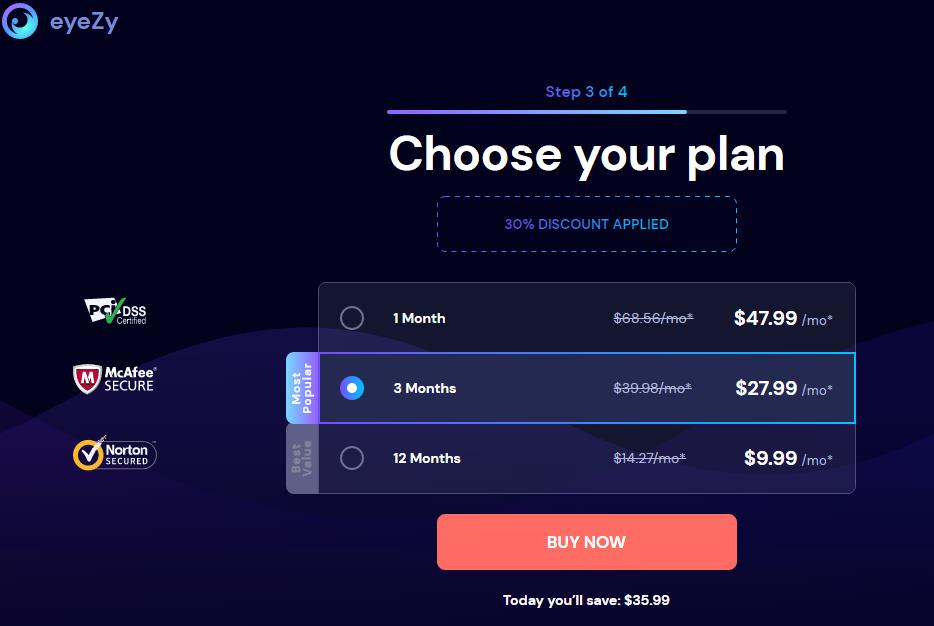 After choosing a plan and paying for it, yourMailYou will receive an email from eyeZy with detailed installation instructions.
3. Download eyeZy
From App Store or Google Play Download the eyeZy app, follow the instructions received in the email, and install it on your own phone as well as the target phone (your child, lover, parent, etc.).
Install and link: Follow the instructions to install and set up according to jailbreak, no jailbreak, Android, iPhone, etc., very simple.
how to use eyeZy
Install eyeZy, open it on your phone and grant permissions, then link your children's phone or other device (i.e. iPad, etc.) to your eyeZy account. Now, after logging into your eyeZy account, you can view all the activities of the target device on your own smartphone and track your children's activities effectively. The specific monitoring measures are as follows:
1. KeyStroke Capture
View all the messages the kids type using the phone's keyboard.
2. Monitor social accounts
Chat information for all social accounts.
3. text message
All mobile phone short message content.
Email
All email correspondence records. Click the email list on the left to view the details of each email. For example, the email below is EA Games notifying the child that the game account password is reset.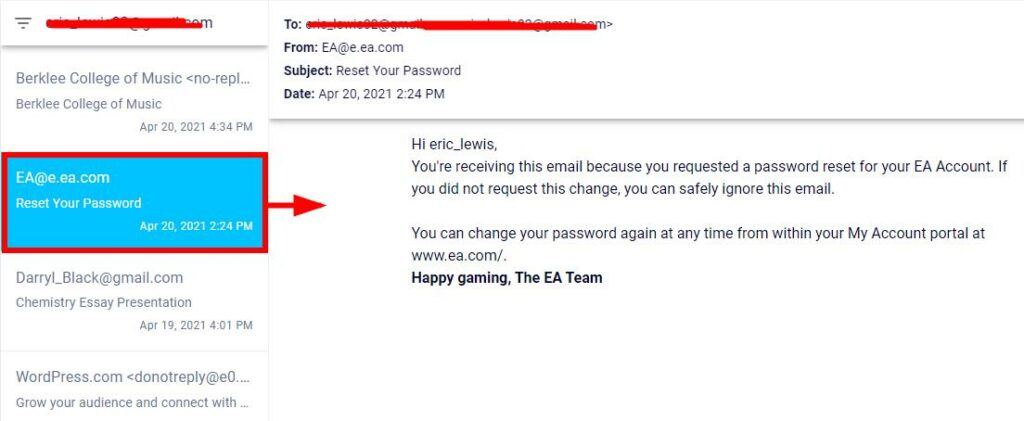 All WhatsApp contact records, click the list on the right to view the details.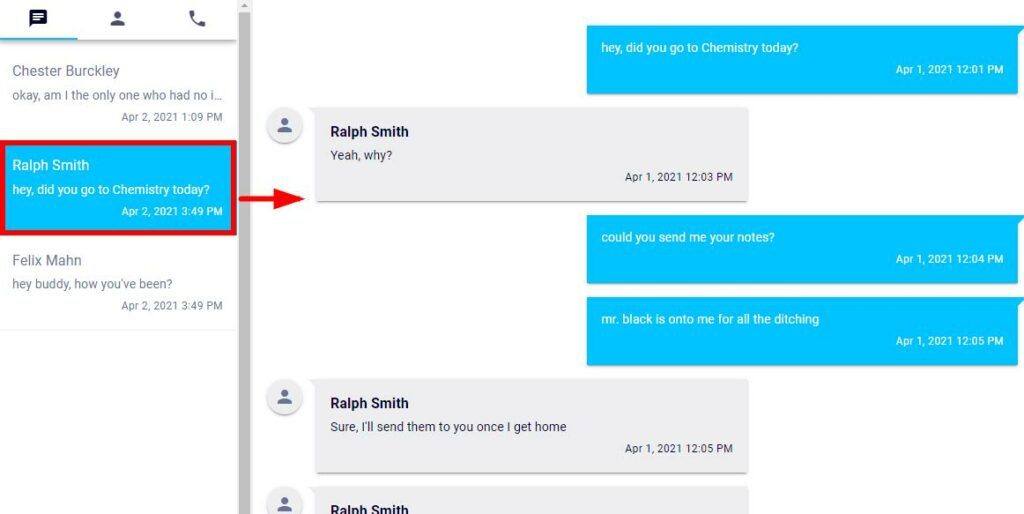 In addition to all snapchat chat history, you can also see your child's KIK, Telegram, viber, tinder, LINE, Hangouts, Skype,Instagram,facebookAll the details of all mainstream social accounts.
phone analysis
In this section, you can see all the contacts of your child's phone, as well as all the incoming and outgoing call log details.
View the location of the target phone on the map in real time. How to spot kids in suspicious locations, or frequent places that don't seem right, can be found with cell phone trackers.
If you just want to simply perform global positioning of a mobile number without all the above functions, you can try thisThe easiest way to locate a mobile phone.
Monitor Wi-Fi
With the Eyezy spy app, it's easy to track the websites you're visiting and the apps you're using by monitoring all the activity happening on your Wi-Fi.
plan spoiler
Plans breaker is only a small part of parental controls. eyeZy has a powerful set of tools built in, including Keystroke Capture to show you everything they click and type, Social Spotlight to see what they're saying on social media, Magic Alerts to let you know where they are as quickly as possible And when they get there, there's more.
file search function
This feature allows you to see all the pictures, videos, and all the apps installed on your child's phone.
Internet browsing history
Find out which websites kids visit, when and how often. If you don't want them to visit certain sites, such as adult, gambling or violent sites, you can block these with eyeZy.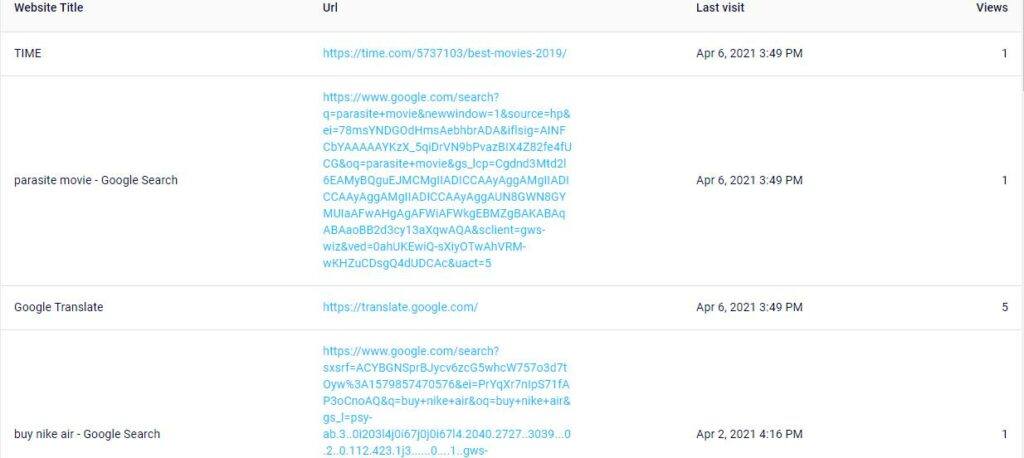 eyeZy.com prices
eyeZy is an affordablespy app,supply 1 month,3 monthswith 12 months's subscription plans, of which the 12-month plan is the most affordable at less than $0.50 per day. and its current promotion eyeZy discount price, the minimum is only $9.99/month, that is, $0.33/day.
eyeZy normal price: The price of the 1-month subscription plan is $68.56, the price of the 3-month subscription plan is $39..99, and the price of the 12-month subscription plan is $14.27.
However, right now eyeZy offers the best 30% discounted price
eyeZy Discount Price Details: 1-month subscription plan price is $47, 3-month subscription plan price is $27.99, 12-month subscription plan price is $9.99
eyeZy FAQ
Why you need to buy cell phone monitoring software like eyeZy
1. Can I monitor my phone without installing eyeZy software?
Although the idea is good, if you want to be able to monitor other people's mobile phones, you need to install the eyeZy mobile phone monitoring application on the target mobile phone, the installation is very simple (see above). After installation, log into your eyeZy account to see all their information. So, just knowing someone's phone number won't spy on their phone (not just eyeZy, but all legitimate phone spyware).
2. Can kids monitor all their social accounts on their iPhone & Android phones without their knowledge?
sure.
When eyeZy is installed on the children's mobile phones, eyeZy will run hidden (the APP is invisible on the mobile phone), and the children will not know that this monitoring APP is installed on their mobile phones, so you can use it with confidence.
eyeZy can monitor the complete information of all social accounts on the phone, such as snapchat, instagram, facebook,WhatsAppetc. All social platforms. Not only that, but also fully monitor apple imessage. (see screenshot above)
3. Can I use eyeZy to view all information on someone's phone?
sure.
eyeZy can view the outgoing and received history of the target phone, the duration of each call, and the frequency of calls to a specific contact. If you find an unfamiliar phone number on your target phone, you need to pay more attention, or your child/lover needs to explain it.
can eyeZy Geofencing Keep My Child Safe?
sure.
On the map, set the places you don't want your kids to go to. If the kids cross the line, you'll be alerted and you can take action.
Can EyeZy be used anywhere?
Can. But as long as you have a reliable Internet connection, you can monitor your child's safety worldwide.
Can kids find EyeZy on their phone?
eyeZy offers stealth protection and works hidden in the background, so kids can't see eyeZy on their phones.
eyeZy Refund Policy
eyeZy has a 14-day free refund policy, please see the screenshot below:
However, the eyeZy refund policy is not an unconditional refund, there are prerequisites for a refund:
If you experience eyeZy technical issues that cannot be resolved by our Customer Support Center, you may be eligible for a full refund according to the refund policy outlined below. However, we believe that most refund requests can be avoided if you accept professional help from our Customer Support Center. To contact the Customer Support Center, please write to support@eyezy.com
Therefore, it is recommended that you start with a monthly subscription.Use this special link to get discounted subscription prices.