In today's information age, you never know what kind of information you might have on you, and you don't know what information you might leave online, whether it's good or bad for you, such as applying for jobs, dating online, etc. However, the internet has a class of online tools such as Instant Checkmate You can specifically conduct a quick background check on yourself and others to see what information you (or others) can trace through the Internet.
Why You Should Do a Background Check
For Yourself
Whether applying for a new job or online dating, you should investigate whether some information is harmful to your image and reputation.
You may never know that abandoned social media accounts associated with your own name can still be opened, possibly recording previously embarrassing photos.
Also, if you're applying to a U.S. school or interviewing for a new job, you need to know anything about yourself in advance. For example, is there a criminal record, traffic ticket, bankruptcy, etc. This way, you can be prepared for any questions that may be asked during the interview, and provide reasonable explanations.
For Others
The same is as to you. When your child is studying in the United States and living off-campus, do you know what this house and its address were used for? What kind of person is the owner? Does this person has criminal history? Is it safe for my daughter living there? …….
Loyalty Survey
Last night, your spouse said, he/she was working. Maybe he/she went elsewhere. So, is your spouse cheating on you? You can also use this tool to find out.
What Is Instant Checkmate
Instant Checkmate is a public records search service that can search for anyone in the United States and perform an online background check on them, which can investigate someone's criminal record , arrest records , relevant court documents, address, real age, and known aliases.
How to Use Instant Checkmate to Check Background
Step 1: Enter Name
Doing a background check on yourself or someone is simple. Just enter first and last name and current city and state. Enter a name and click search to search. First, confirm the person's gender in the pop-up window: male or female, as shown in the following figure:
Instant Checkmate will begin scanning public records to find available information and compile into detailed reports.
Step 2: Search the database, prepare the information
Step 3: Make a list of search results
In all possible search results, depending on the amount of information about someone's name/size of the data (ie, whether someone's name is common), it may take several minutes to form a report. Then confirm someone based on further information such as age, address, etc., and then click open report to view the report of all the information of the person, as shown in the following figure:
Step 4: Select the Instant Checkmate Plan and sign up
After clicking open report, the system will ask you to enter your email and other information to save the report. After clicking save, Instant Checkmate displays two plans requiring purchase and registration:
One month plan:$34.78/month (unlimited number of people to search and report)
Three-month plan:$27.82/month (unlimited number of people to search and report)
Don't buy it yet.
If you were to hit the back/back button, the Instant Checkmate system would think you were giving up, and it would immediately display a free trial : just $1 for 5 days, unlimited people searches, and unlimited report queries, as shown in the following image:
What information is included in the Instant Checkmate Background Report
Instant Checkmate Standard Background Report includes (if available)
A person's date of birth, phone number, address history, associated persons, arrest records, government license information, social media profiles (including email addresses), and nearby sex offenders.
1. Personal Information
Basic information such as date of birth, as follows: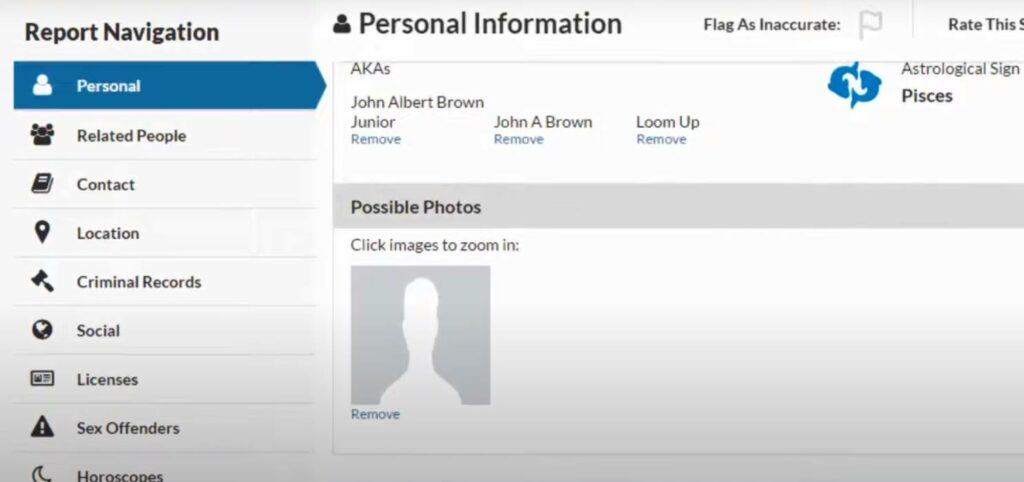 2. Related Information
Information about all people related to this person, such as relatives, colleagues, friends, etc. You can also click on their names to view their reports, as shown below: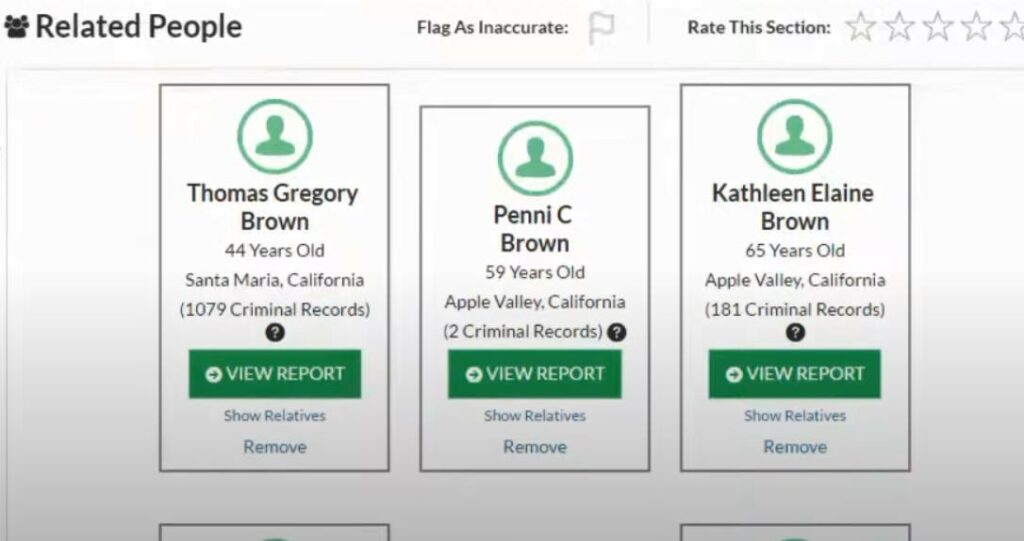 3. Contact & Location Information
You can get the person's contact info, such as phone number, address, etc. Instant Checkmate also gives the person's past and present address, as well as various address information related to the person, as follows: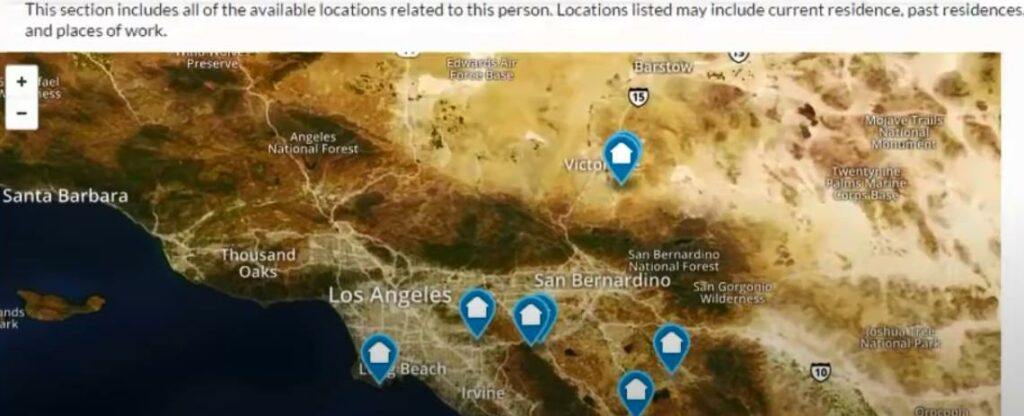 Related Article: The easiest way to track phone's location in real time
4. Criminal History
If the person has a criminal history or record, this information will appear in the report as follows:
5. Whether or not a sexual predator
Instant Checkmate will individually check from its Sex Offender database to see if the person is a sexual offender. If your daughter is studying in the U.S. and living alone off-campus, a background check on the landlord is necessary.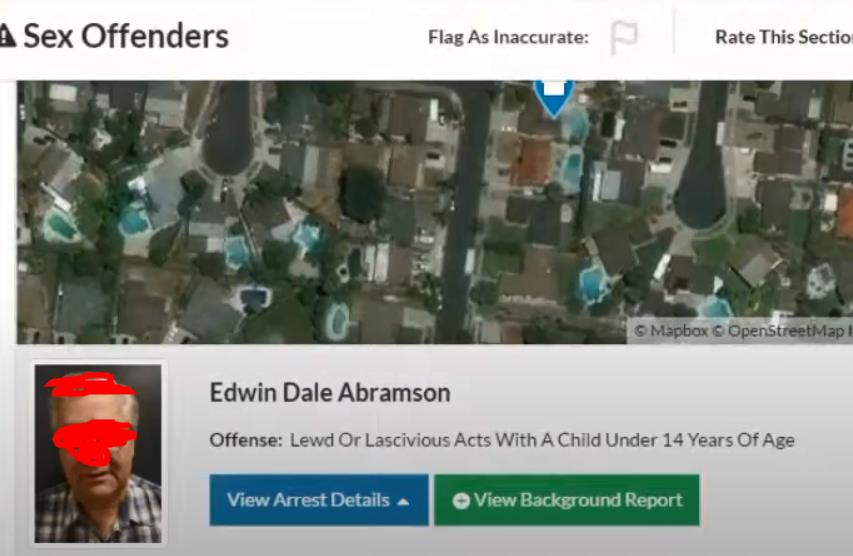 Instant Checkmate has all kinds of criminal records for every US state. Visit this page to learn more.
Instant Checkmate advanced reports include (if available):
Civil judgment
Corporate Affiliates
Owned vessel
UCC file
Owned property
Voter registration
Old phone number
email address
Tax lien
Professional license
Hunting/fishing permit
Weapons license
Foreclosure
owned aircraft
Neighbor
business partner
……