Spokeo subscriptions get the full report, non-subscriptions (free) get the initial report. As for the difference between the two, let's take "Will Foster"'s Spokeo report as an example to briefly illustrate the issue.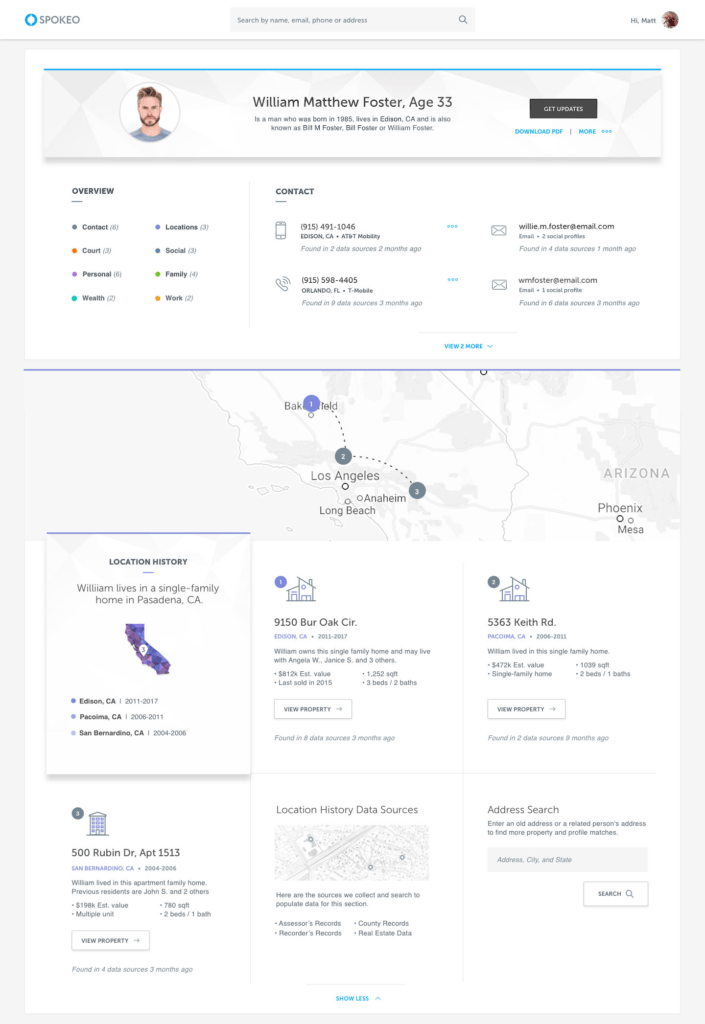 This initial report provides phone numbers, email addresses, and home addresses—the primary contact information Spokeo has about the person.
However, if you click on an email address, Spokeo searches all social media profiles that person may have created using that email. If you click on an address, Spokeo searches forAll information: Real estate (property), complete history including current residents, tenants, etc.
Each click on these items leads to a new profile and a new search. If you don't subscribe, you must pay each time to view search results. However, if you're a subscriber, you'll see these results right after you click without having to purchase additional reports.
Related:What's Included With a Spokeo Subscription
Maybe you're not looking for Will's contact information, you're just trying to get in touch with his family, and maybe don't know the name. Spokeo lists these names in the "Family" section of a single report: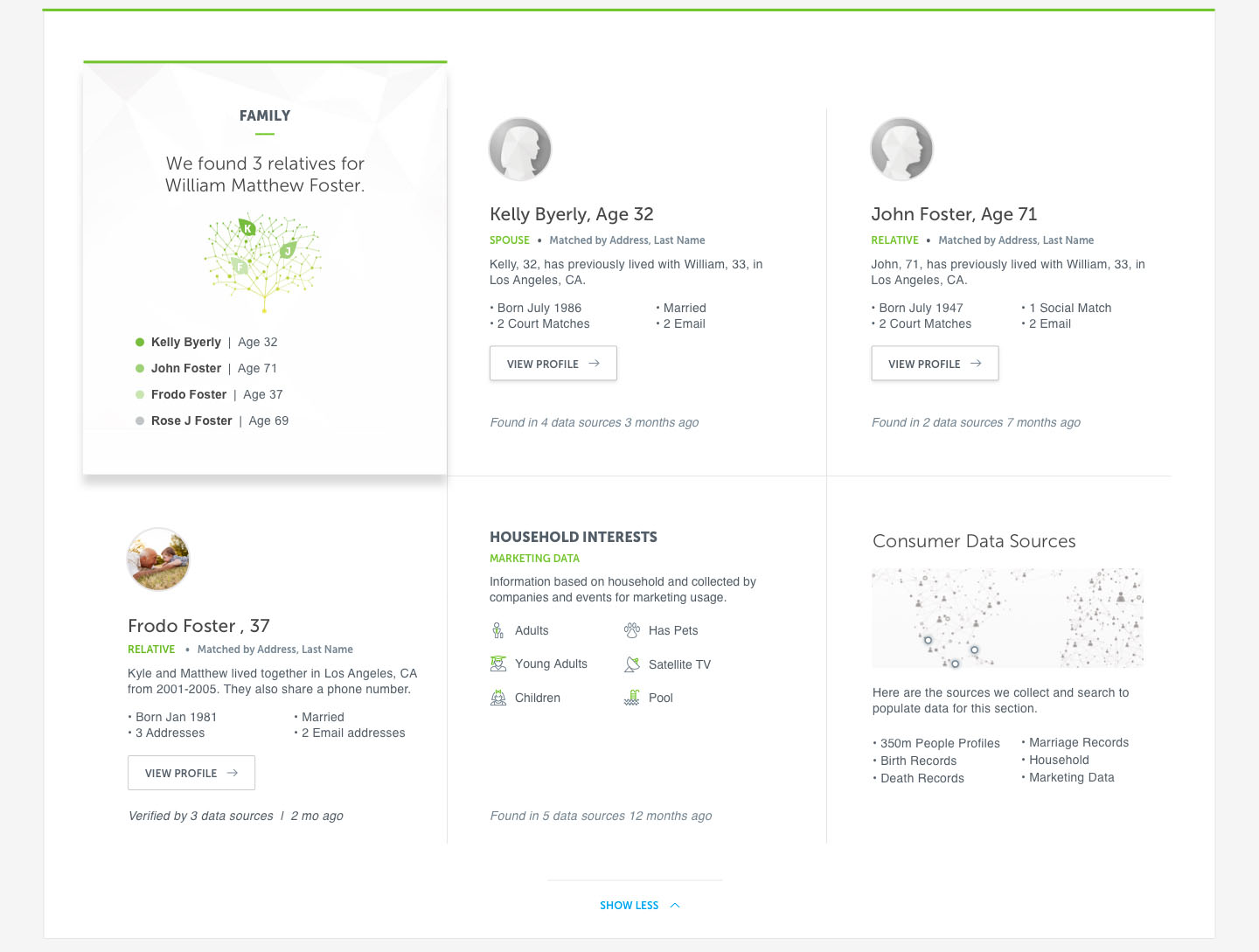 Likewise, without a subscription, additional reports need to be purchased to view individual reports for each relative.
While it may be more affordable to buy just one report initially, a Spokeo subscription ends up being more affordable if you factor in the cost of digging deeper. Subscribing not only provides the freedom to view initial contact information, but also discover social media profiles, additional information about relatives and roommates, and ultimately access all the information you need.