TruthFinder.com is a well-known online people search tool that can search almost any American (including foreigners in the United States) simply by name, phone number, address or email address. And, after signing up for a Truthfinder account, you can get an unlimited number of reports.
Truthfinder Registration
Enter the name to search for (or search for your own name), for example, William Smith.
2. Information matching
TruthFinder matches names with possible other information to form a list of search results.
If the entered name is too generic, for example, Smith, John, Brown, etc., Truthfinder may promptEnter middle name, age, city, state, etc. to narrow your search (if these details were not previously provided).
If you know this information, click the submit button, if you don't know it, click the I don't know button to go to the next step, as shown in the following figure:
Truthfinder searches its database, and during this process requires you to further confirm the information to narrow the scope, this process takes about 1-2 minutes, please be patient, as shown in the following image: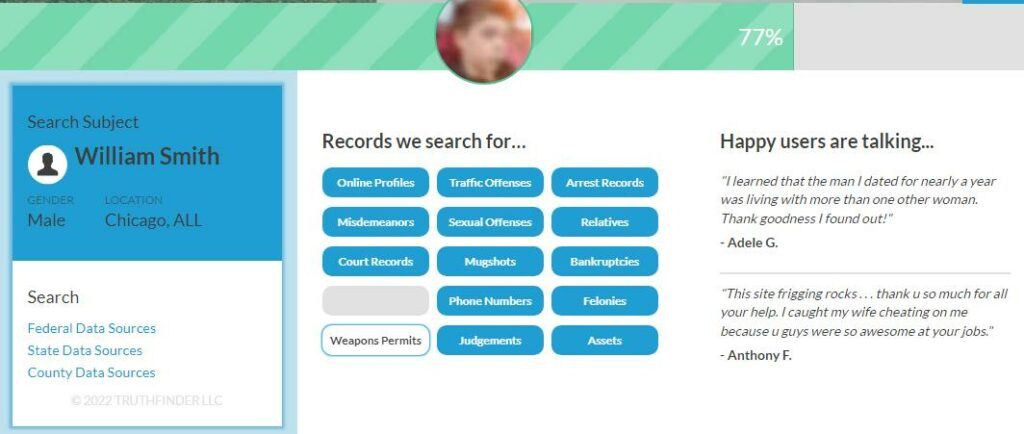 3. Truthfinder Form Report
In the search results, click the one you want to viewreport: "Open Report". TruthFinder will then compile the report based on information provided by its public record sources.
4. Register and create a Truthfinder account
In this step, you will be prompted to create an account by entering your name, email address, and zip code, which is the email address used to log into your TruthFinder account.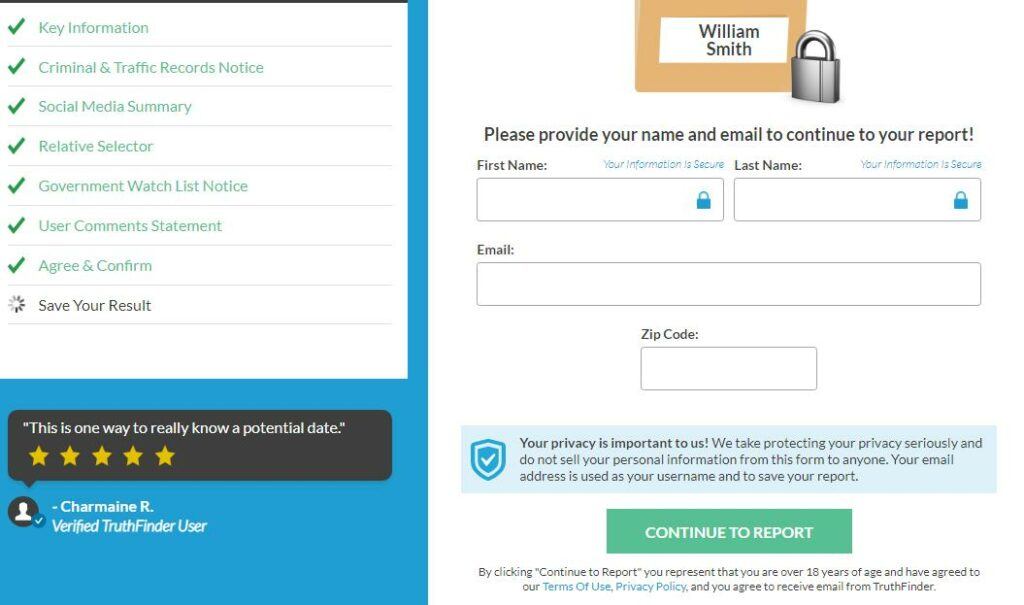 Sign up for the loyalty program of your choice and enter payment information.
Learn about the benefits of being a Truthfinder member
TruthFinder Login
access TruthFinder.com
Click "Login" in the upper right corner of the screen
Enter username and password
Click on the verification code to prove: You are not a robot.
Click the green "Login" button
Truthfinder Registration & Login FAQ
Who can I search for with TRUTHFINDER?
You can search for friends, family, neighbors, yourself, and anyone in the US (as long as you know their name, orphone numbercan search for its information).
What if there are multiple results with the same name?
A search may show multiple results. If you don't know which one to choose, you can choose to modify the results by adding middle initials, age, and city/state.
Don't worry about clicking the wrong report. After registering as a TruthFinder member, you can extract as many people's search reports as you want (unlimited number of searches and number of people).
Why can't I get results right away?
Truthfinder can search for all people in the United States, so it takes a certain amount of time (1-2 minutes, and it may be good to further confirm various information in the middle to get accurate results).Create a TruthFinder accountAfter that, the time required to extract background check information should decrease.
What does TRUTHFINDER membership include?
After you create an account, you will receive a confirmation email.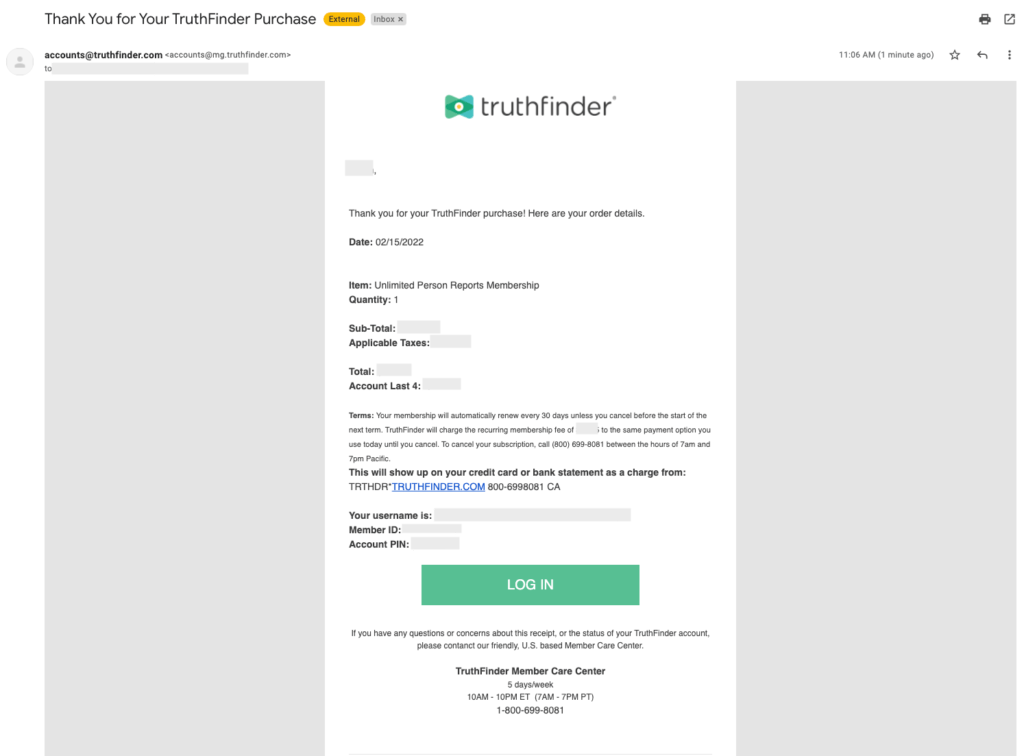 Depending on your membership plan, various types of reports (background report, phone number report, address report, and email address report) can be accessed.
Once registered, access your report history, view related reports, and change account information from the dashboard.