There are many practical meanings for installing a car GPS tracker:
Track the location and driving habits of yourself, your children, or your parents, and understand if you are in an emergency
Prevent theft of vehicles or other criminal acts
Commercial functions: real-time monitoring of vehicle/fleet routes, view data reports (such as mileage)
Best car GPS tracker
These car GPS trackers generally have the following functions and features:
Generally pay monthly or yearly
If the vehicle leaves its dedicated area or press the SOS button, an email or text notification can be set.
Allows monitoring of real-time audio feeds in order to respond to emergencies.
Most devices have integrated rechargeable batteries that can last for several weeks. (Battery life is an important factor to consider when buying a car GPS tracker).
The rechargeable battery is removable for quick replacement.
Most of the GPS devices introduced below have a compact design, which is not only very suitable for placement in a seat or door pocket, glove box or center console, but some devices have a magnetic stand for external placement.
Features
Good battery performance
With email and text notification
With magnetic stand
Spytec STI GL300MA is used in conjunction with a mobile APP to provide real-time tracking updates and the function of setting up geofences. If the device leaves the designated area, it will send a text or email notification for quick action.
The integrated battery has a service life of up to two weeks after being fully charged. The compact design makes it ideal for putting it in a glove box, center console or seat pocket. It can also be placed on the wheel well or chassis frame using magnetic attachments.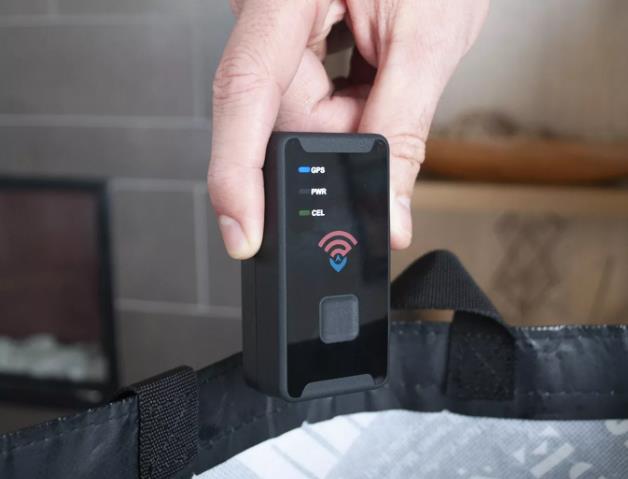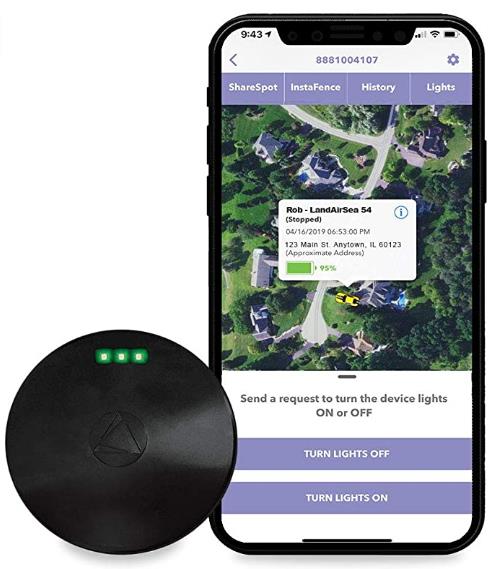 Features
Excellent battery life
Includes SIM card
Use Google Maps
LandAirSea 54 is a GPS device that can be installed externally, suitable for various weather and environmental conditions. The weatherproof housing protects important components from dust, water and strong sunlight, and maintains perfect working conditions. The integrated high-strength magnet can be easily placed on the wheel well, bumper or chassis. It uses Google Maps to implement real-time tracking, set up geofencing, and extract location history.
The built-in rechargeable battery can last for six months after being fully charged, and you can set up text and email alerts for tracking parameters.
5 best GPS trackers for hiking, cars, etc. in 2021
specialpoint
No battery needed
Diagnostic information
Roadside assistance
If the child starts driving by himself for the first time, the Bouncie GPS tracker can be used to ensure the safety of the child. It can be plugged into any OBD2 fuse box socket, does not require any type of battery to supply power, and can also provide diagnostic information to find engine or vehicle problems before they become a disaster.
The free mobile APP is updated every 15 seconds and can use color-coded route and driving habits for near real-time tracking. The company also provides roadside assistance for battery or fuel issues and flat tires.
Features
No battery needed
Monthly report card
Driving Instructor Program
MOTOsafety GPS tracker is also a device driven by OBD2, which is very suitable for parents of young drivers to monitor speed, direction and location information. The mobile APP can set geofencing and curfew alerts, as well as track driving routes and access monthly driving reports.
MOTOsafety also has a driving instructor program to help strengthen good driving habits and ensure that young drivers are safe on the road. The device itself requires a monthly fee of $19.99 and a 4G LTE cellular connection to operate.
Features
Long battery life
Magnetic stand
Help function
Optimus 2.0 has an incredibly compact design, only 3 inches long, and the available magnetic bracket allows it to be quickly and easily placed under the wheel well or bumper. The companion app is available for Android and iOS, and can track driving information such as location and speed in near real-time.
The rechargeable battery can last for up to two weeks, using two subscription packages. The device also has an SOS function, which can remind you of roadside emergencies, such as battery exhaustion.
International use
no battery
OBD2 or 12V power supply
The Vyncs Link GPS tracker has the function of mapping the car's round-trip location, and can be plugged into the vehicle's OBD2 or 12V socket (don't worry about battery problems). Through the OBD socket, you can monitor vehicle speed, position and diagnostic information. You can also check whether the device has been tampered with and remind yourself of suspicious activities.
It can be used in mobile phone networks in more than 200 countries/regions and is ideal for international transportation via tractor-trailers or box trucks. The app is updated every 15, 30 or 60 seconds with clickable coordinates to carefully check whether the employee is where they should be.
International use
Includes SIM card
Long battery life
For the elderly, PrimeTracking PTGL300MA is the perfect GPS tracker. The rechargeable battery can last for up to two weeks, and the charging speed is fast: it can be fully charged within 2.5 hours. It comes with a SIM card that can be used in 4G LTE cellular networks.
The companion app allows you to set up a geo-fence to be alerted when the vehicle leaves a dedicated area; it also has an SOS function for roadside emergencies, such as a dead battery, a flat tire or an accident. It can be used in the United States, Canada, and Mexico, and the companion app can set unlimited personal data to follow multiple family members.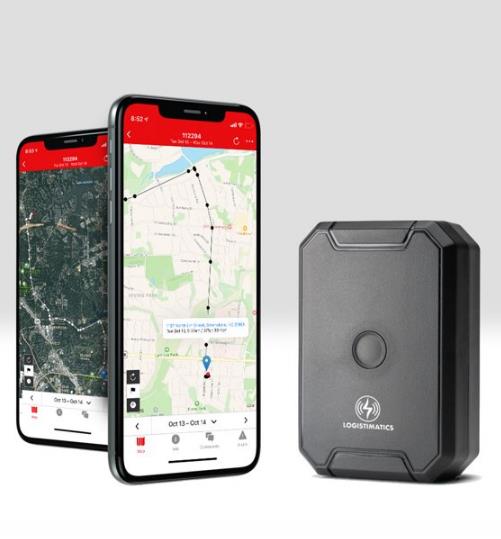 Real-time audio monitoring
Long battery life
Includes SIM card
Logistics Mobile-200 can monitor real-time audio streams through a dedicated phone number; this is the best alternative method for contacting children or parents without using a mobile phone.
Can set up geofence and up to 90 days of travel history. The rechargeable battery can last up to three weeks. Using the tracker's magnetic plate, it can be easily placed on the chassis frame, wheel well or bumper. Using the included SIM card, you can quickly and easily set up accounts and devices for use right out of the box.
Conclusion
ShouldSpyTec GL300Is the best GPS car tracker. With a monthly subscription, you can get 24/7 customer service, as well as email or text notifications about driving information and whether the vehicle has left the designated area. Should Logistics Mobile-200 Not only can the vehicle speed and location be monitored, but also live audio via a dedicated phone number can be monitored. This is the ideal choice when you can't get in touch with your family through your mobile phone.
FAQ
Does the car have a GPS tracker?
Many cars, especially more modern cars, are equipped with GPS trackers. This is especially true for cars that are owned by taxi companies or have services such as OnStar. The GPS tracker can monitor the precise location of the vehicle at any time, which is particularly useful in the case of theft. Other vehicles that may have GPS trackers are delivery trucks.
Where do car dealers put GPS trackers?
GPS trackers can be installed almost anywhere in the car. They can be placed under the dashboard, bumper, wheel well, floor mat, seat or glove box. However, for dealers, GPS trackers may be found on the dashboard of the OBD port. This allows dealers to access diagnostic data of their cars and is particularly useful for fleet management purposes.
How much is a car GPS tracker?
Although the price may vary, it is generally quite cheap, with compact design, stable battery life and lifetime warranty. Fleet management and company transportation vehicles (such asVyncs LinkThe more advanced options of) cost only $80, including more advanced mapping and monitoring of braking, acceleration, location and device tampering.
Need to pay attention to what aspects of the car GPS tracker
Price
The price of GPS trackers ranges from $25 to $100.
feature
The GPS devices in this list not only have tracking functions, but also include daily driving reports, Alexa integration, and diagnosis of engine failures.
power supply
The problem of battery and plug-in power is related to most electronic products, and car GPS trackers are no exception. Many of these devices have long-term batteries, while others are connected to the car. It is important to consider whether you want to charge or replace the battery, or whether you want the device to be always on when the car is driving.